As of version 2.0.23, WPvivid Backup Pro integrates a neat url replacing tool that allows you to search and replace domain/urls replacing in the database, without the need to migrate the entire database.
Note:

1. It's strongly recommend to take a full database backup before doing a replacement!

2. This tool supports serialized data.
How to Search and Replace Urls?
First, install WPvivid Backup Pro and activate your WPvivid license on the site.
Next, go to the WPvivid Plugin > Dashboard > Click Url Replacing.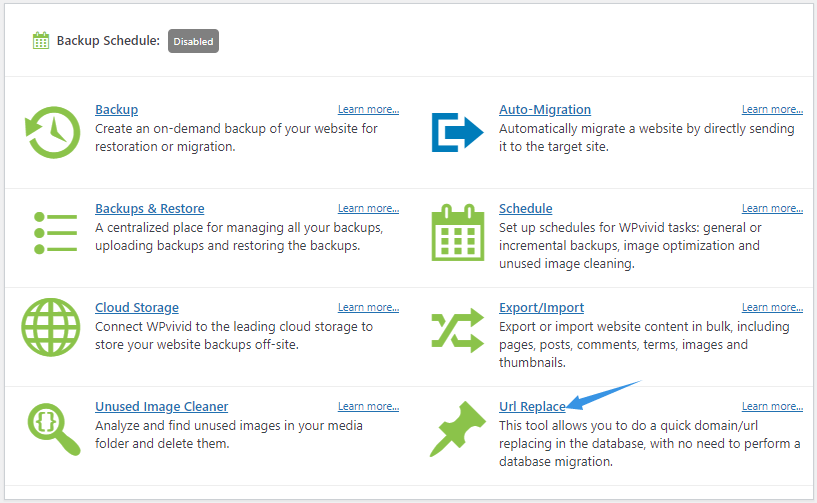 Then on the page that opens,
Enter the url you want to replace, for example, http://test1.com/wordpress/
Enter url you want to replace with, for example, http://test2.com/wordpress/, make sure the format of the url to be exactly consistent with the one you want to replace.
Select the table you want to search.
Click Search & Replace Now to start the process.