WPvivid Pro offers a way of migrating a website via remote storage, which is a very convenient migration way especially for medium-sized or large sites.
1 . Export the Source Site to Remote Storage
On the source site(where you want to migrate from) > WPvivid Backup Pro > Export Site > Export to Remote Storage, select remote storage you want to export the site to(you will need to connect to a remote storage before you can use it).
Then choose what content you want to export, and add a comment to the exported zip(s) for better identification(optional).
After that, click on Export Now button.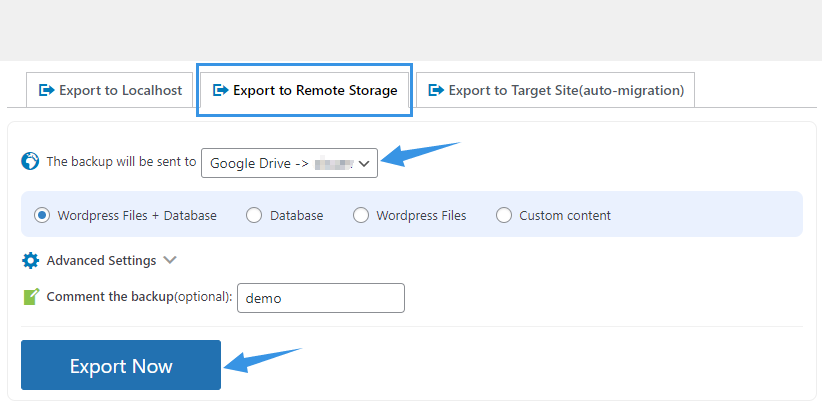 Once the exporting is done, you will see an success message and now you are all set to import the site to the target site from the remote storage.

2. Import the Source Site to the Target Site from the Remote Storage
Once the source site is exported to the remote storage, you can go to the target site(where you want to migrate to), connect to the same remote storage(skip this if you have already connected to it). Then go to WPvivid Backup Pro > Import Site > Import from Remote Storage,
Click the 'refresh' icon to display the exported site to the list. Then you can click the Restore button to restore the site.