From the Cloud Storage page, you can connect your website to your cloud storage accounts, manage authenticated cloud storage, and choose multiple storage as backup destination.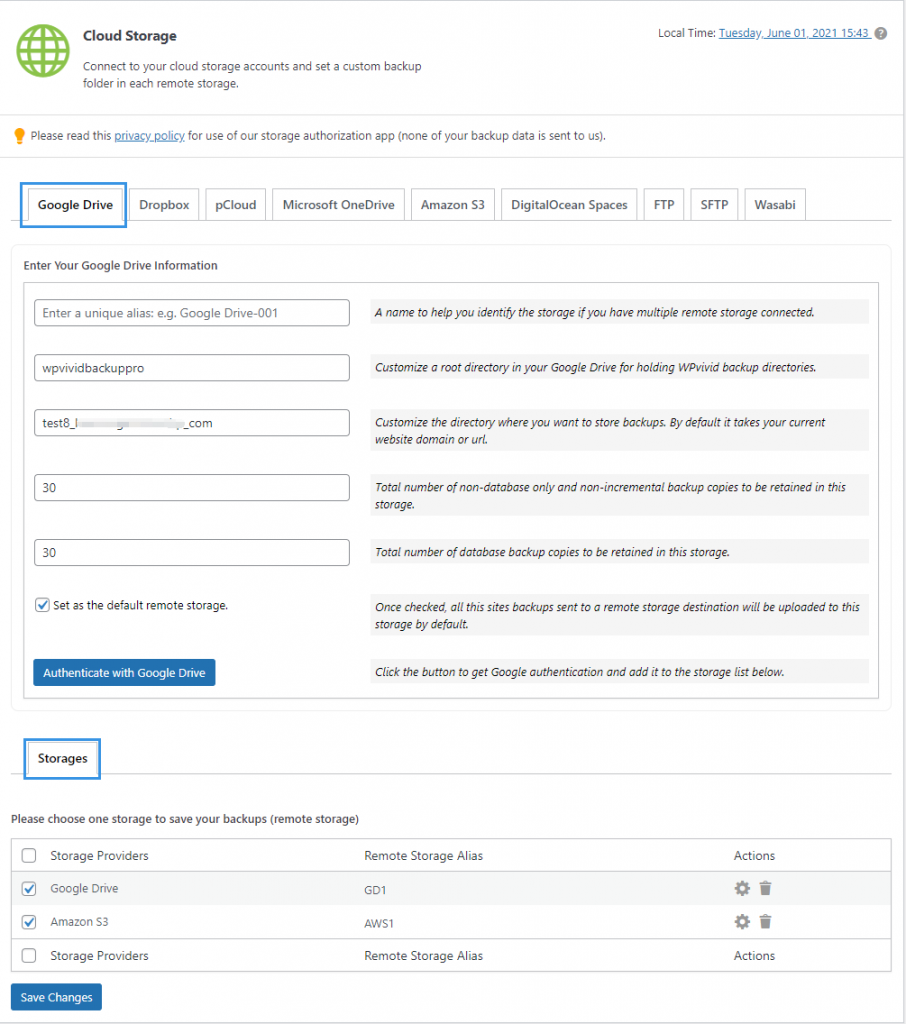 With WPvivid Backup Pro, you can create a custom backup folder for each website, and define different backup retention for each cloud storage.
The following are the remote storage providers supported by WPvivid Backup.
Google Drive
Dropbox
pCloud
Microsoft OneDrive
Amazon S3
DigitalOcean Spaces
FTP
SFTP
Wasabi
We are working hard to add more remote storage providers. If you know one, please let us know.