WPvivid Backup Plugin provides an all in one solution for you to manage backup, restoration and migration of your WordPress websites, all for free! This page will give you a great overview of the plugin interface, where all the functionalities and customization of the plugin are achieved. The plugin consists of eight tabs for different functionalities:
Backup & Restore
The most essential tab for configuring and creating manual backups, restoring a backup, managing backups that are saved on localhost, downloading and uploading a backup.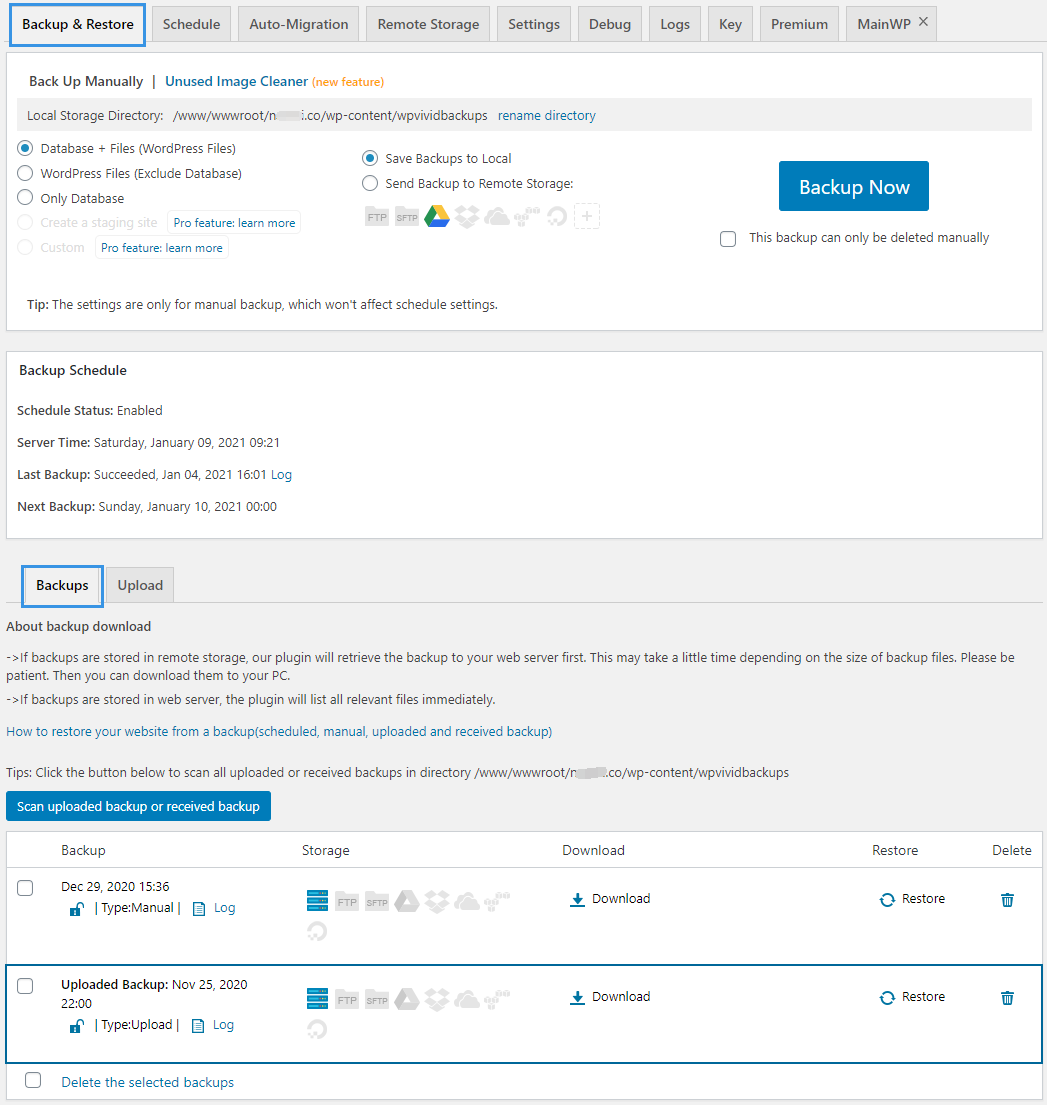 Schedule
Schedule tab provides you all necessary options to set up a schedule for automatic backups.
Auto-Migration
A straight-forward panel where you can configure options to run automatic migration.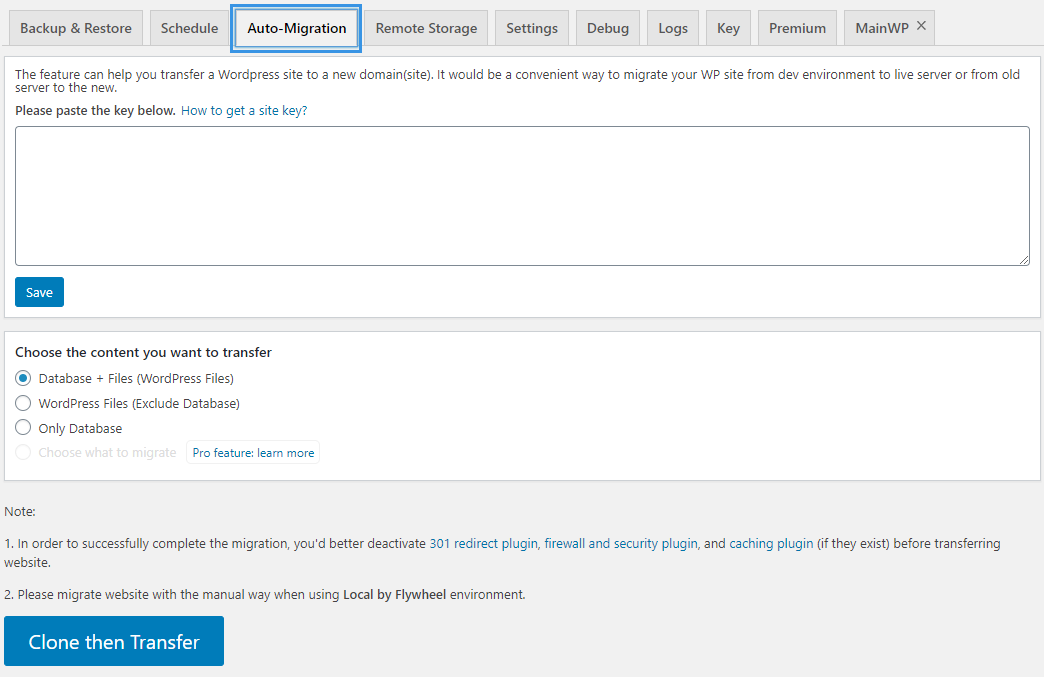 Remote Storage
Sending backups to restore storage is highly recommended. This tab allows you to connect to the leading cloud storage and manage all the storage from one place.
Settings
The settings page of the plugin, gathering all the settings and configurations you can modify to let the plugin perform in your desired way. It consists of three sections:
General Settings
Basic settings about how backups are stored and how the plugin is displayed on your admin area and more.
Advanced Settings
A set of parameters you can configure to increase success rate of tasks if you are facing hosting resource limits.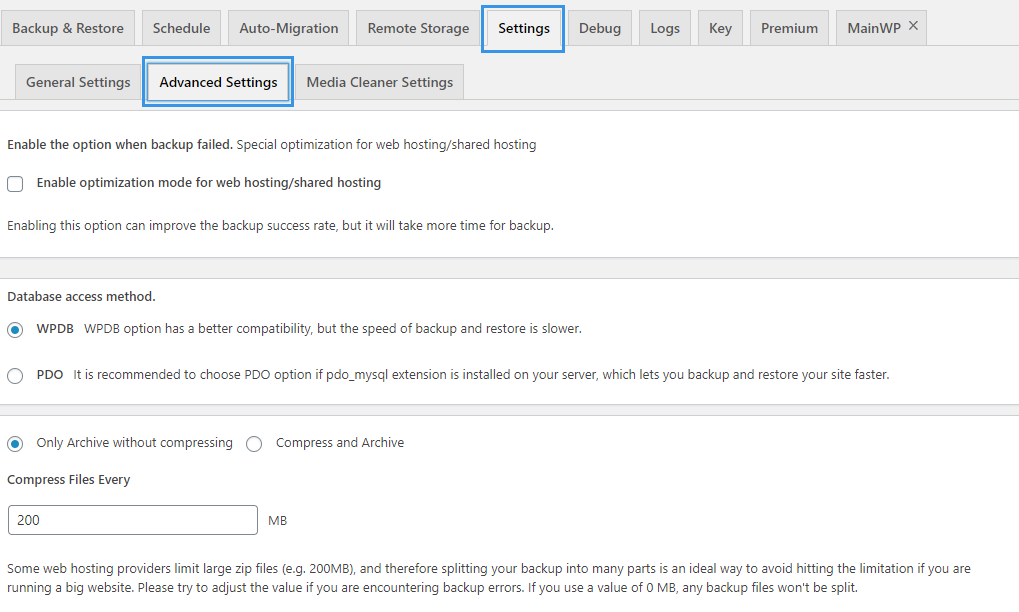 Media Cleaner Settings
Settings for the unused images cleaner tool.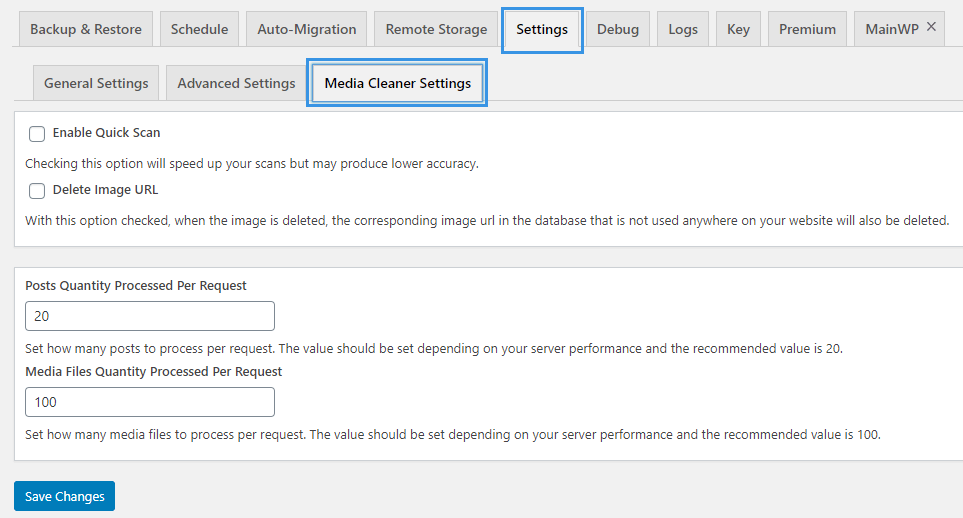 Debug
Website Info tab gives you the options to easily send us the debug information when you are seeking support.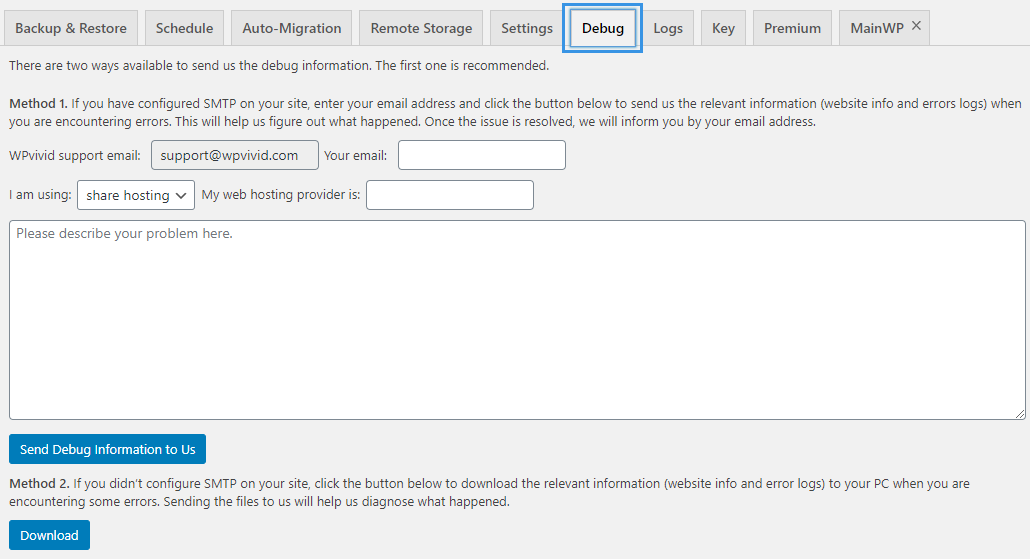 Logs
Logs tab allows you to view and manage logs of all the backup, migration, restoration tasks performed on your site.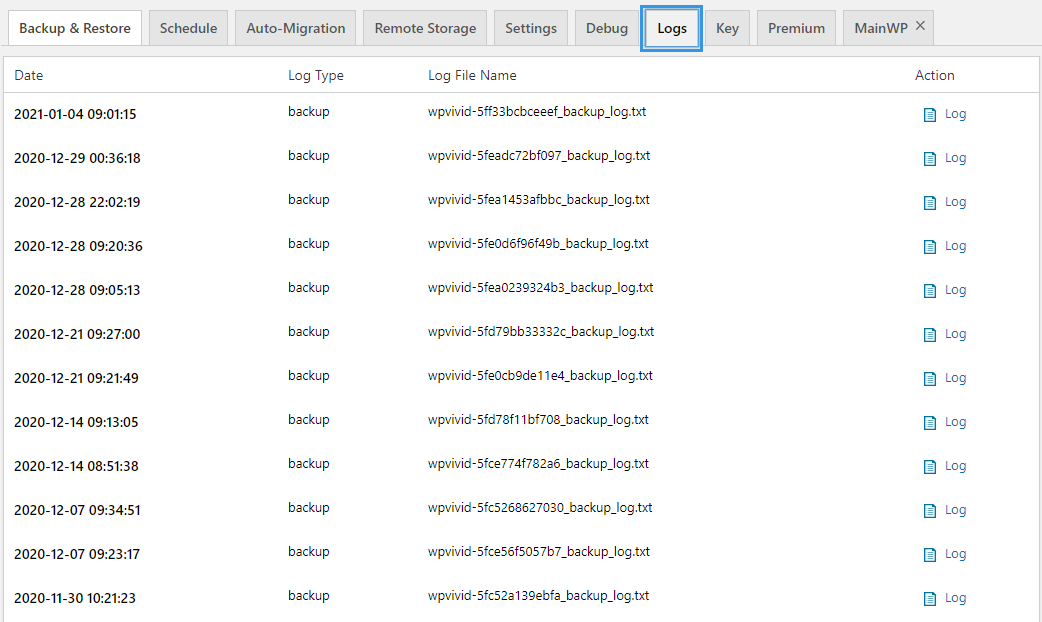 Key
A straight-forward panel where you can generate a key for automatic migration.