The Backup & Restore tab is the most essential tab on the plugin where you can access and use pretty much all it's basic features.
The tab consists of four sections providing you the options of creating and managing manual backups, also allows you to view the status of backup schedule.
Back Up Manually Section
In the section, you can configure the settings for manual backups and create a backup with one click ease:
View the default local storage directory for the backups and rename the storage directory.
Choose the backup items from the options database+files, all files or only database.
Set if you want to send the backups to localhost(your web server) or cloud storage.
Lock a backup to prevent it from being deleted automatically.
When you're done with the settings, click the Backup Now button to start the process.
Note: All the settings above is only applicable for manual backups.

Backup Schedule Section
This section provides you a great overview of the status of backup schedule, the last backup and next backup on your site.
If you do have a last backup, it will also give you a quick access to the backup log.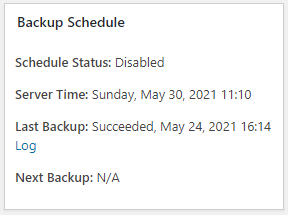 Backups sub-tab
Every time when a backup is complete, it will be automatically added to the list of backups in this section. You can restore, delete a backup or delete backups in bulk, download it to your computer, even quickly access the backup logs.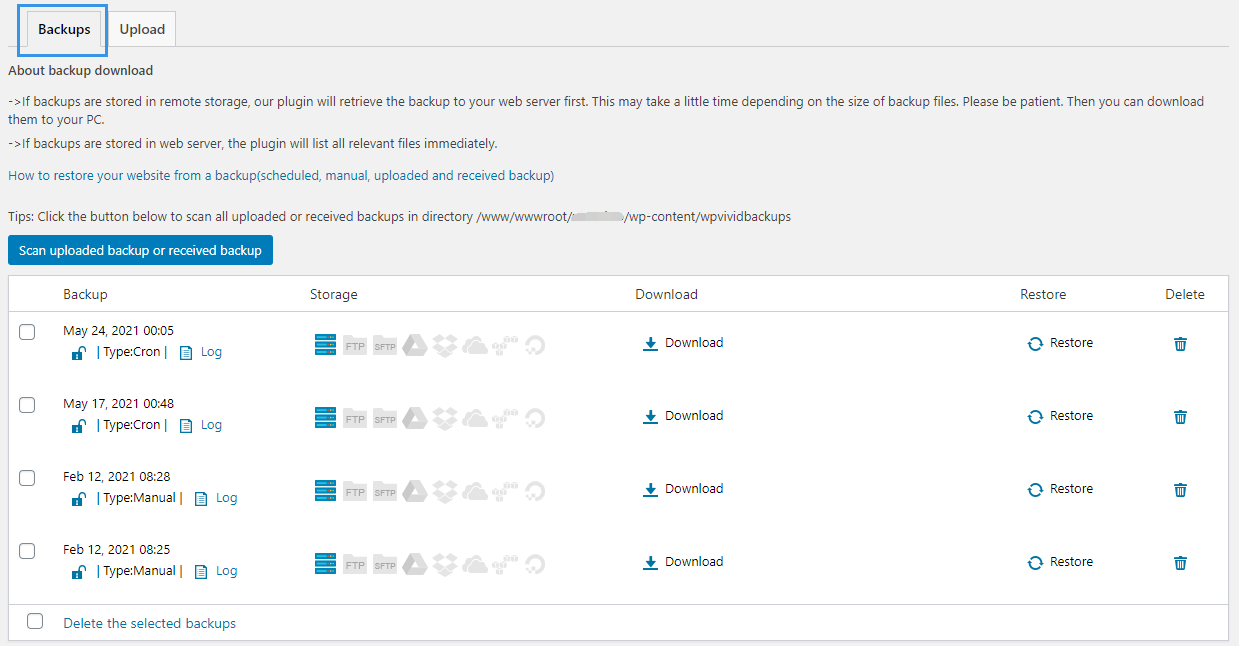 Upload sub-tab
From Upload sub-tab you can upload a backup to current backup list.
Note: It only support uploading of the backups created with WPvivid Backup plugin 0.9.14 or a higher version.
Once uploaded. The backup will be automatically added to the list of available backups.