WPvivid Backup Pro allows you to selectively back up tables in your database.
You can exclude tables of all types including:
WordPress default tables – created by WordPress. Select all unless you are a WordPress specialist.
Other tables – created by your plugins or themes. Please select with caution.
Tables with different prefixes – tables created by your themes and plugins.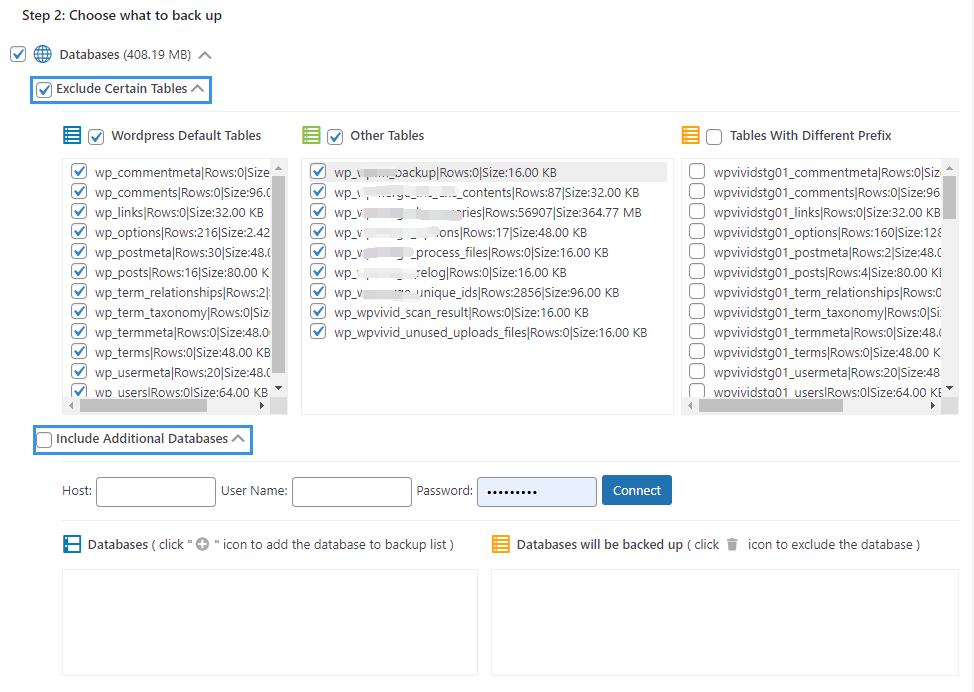 You also have the option to include additional databases in the backup, simply connect to the database by entering the database host, user name, password then click '+' icon to include it.