The Staging Sites tab displays all your staging sites.
From this tab, you can manage your staging sites, update staging sites from the live sites and copy staging sites to live.
You can also access the staging site's admin dashboard by clicking the Admin URL, and delete a staging site from the list(it will delete the staging site folder and staging tables).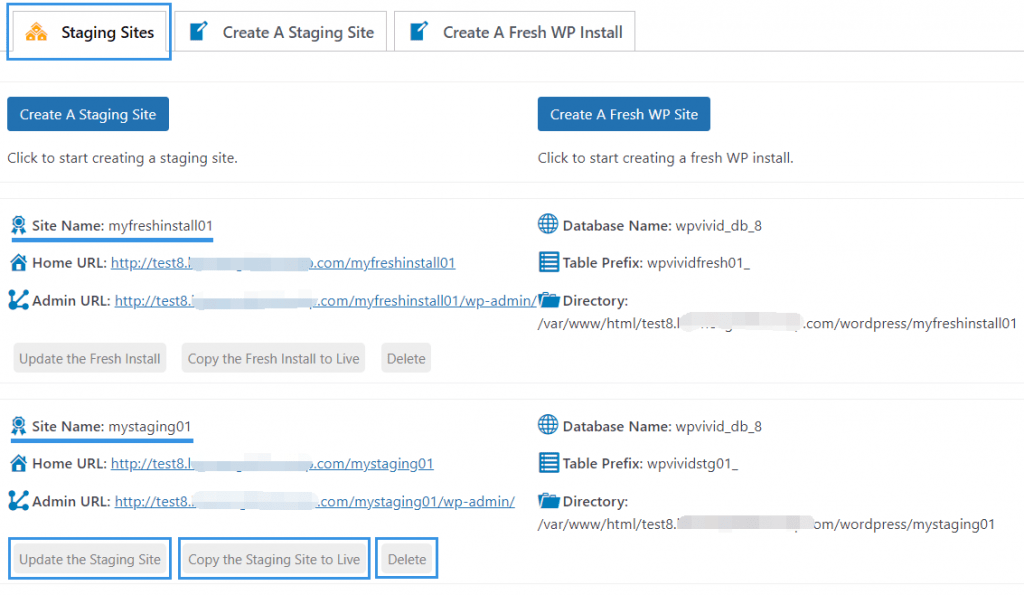 How to Publish A Staging Site to Live?
To push a staging site to live, click on Copy the Staging Site to Live button on the Staging Sites tab,
Next, select the content you want to copy from the staging site to the live site,
Database + Uploads folder: When you choose this option, only the database and the Uploads folder of the staging site will be pushed to the live site.
Custom Content: Select content you wish to push to the live site, click the arrows to expand the options.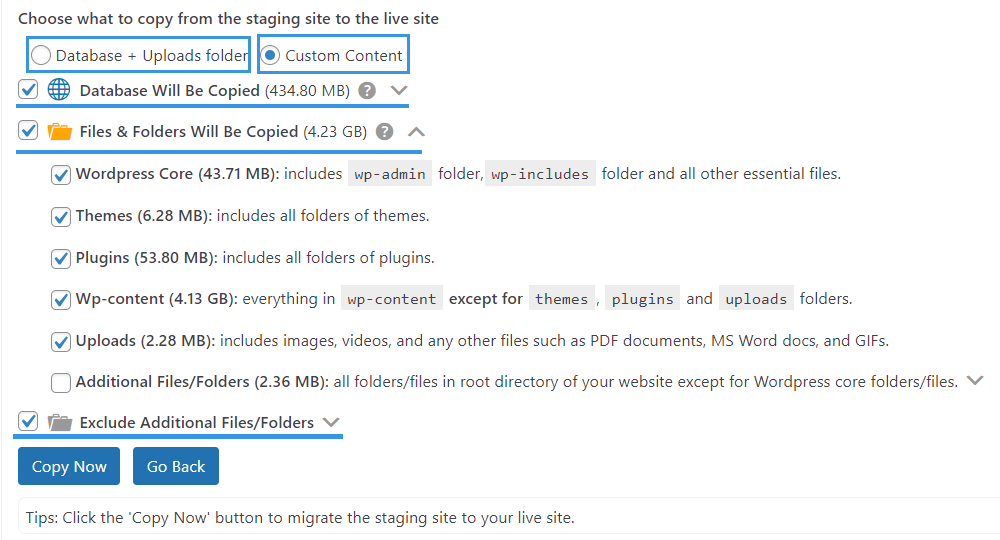 Once you have selected the content, hit the Copy Now button to start publishing it to the live site.
Note: Please do not close or refresh the page while the plugin is copying a staging site to a live site. This can take some time depending on your connection speed and the size of the copy.
Once done, a success message will pop up.