The import feature allows you to import posts or pages in bulk to a WordPress site.
Currently it only supports importing posts or pages that are exported with WPvivid Backup plugin.
It supports two import methods:
Upload and import an export directly from your computer.
Scan an uploaded export to import: You can upload the exported files to /ImportandExport folder via FTP, then scan the files to import.
The /ImportandExport folder refers to /wp-content/wpvividbackups/ImportandExport, which is a folder created by our plugin for storing exported and imported post or page files on a site. The Import page also comes with an option for deleting all the exported files in the /ImportandExport folder.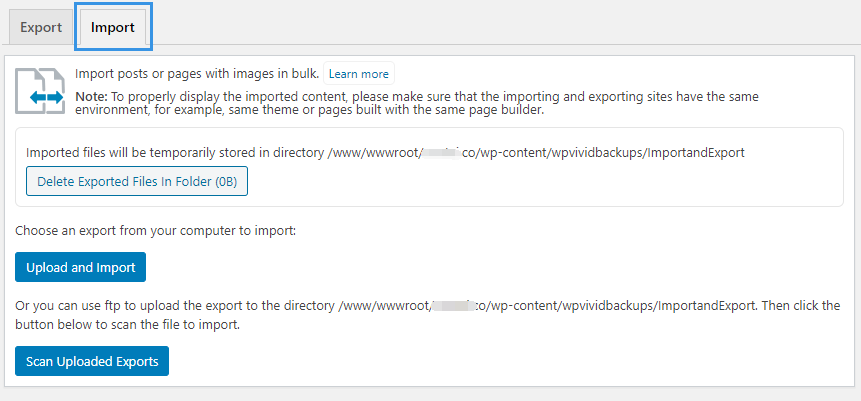 Note: To properly display the imported content, please make sure the sites for exporting and importing posts have the same environment, e.g., same theme or pages built with the same page builder.