A database snapshot is a quick copy of all tables of the current website in the database. As of version 2.2.9, WPvivid Pro comes with an addon of 'Database Snapshots'.
WPvivid Database Snapshots allows you to quickly create snapshots of your WordPress database, and restore the database from a snapshot in 1-click.
Why Use A Database Snapshot?
A database snapshot can usually be created in seconds, which is much faster than creating a backup for the database. If you need a quicker rollback solution for safely testing WordPress database-related changes, use a snapshot.
Note: A snapshot contains database only. If you need to back up the full site or files, you can use our WPvivid Backup Plugin.
How to Create Database Snapshots with WPvivid Database Snapshots
1. Install WPvivid Database Snapshots
Go to your WordPress admin dashboard > WPvivid Plugin > Dashboard > On the Addons/Tools section, click Install button of the Database Snapshots.
Note: If you don't see the Install button, make sure you are using the latest version of WPvivid Pro, also, verify your WPvivid pro license on the Addons/Tools section again.

2. Create A Snapshot
Once installed, you can find WPvivid Snapshots from the left admin menu of your WordPress dashboard. Click on 'WPvivid Snapshots' menu.
On Snapshots tab, click Create Now button. Before doing that, you can enter a comment for the snapshot for easier identification.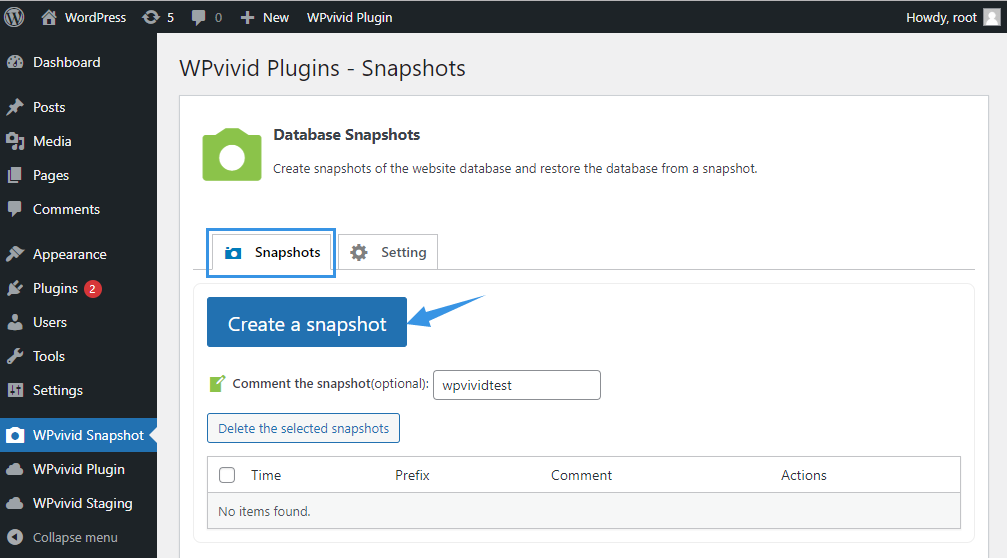 Once created, you'll see a 'creation successful message' in a popup. And you'll see the snapshots appearing in the snapshots list, where you can view and manage all snapshots.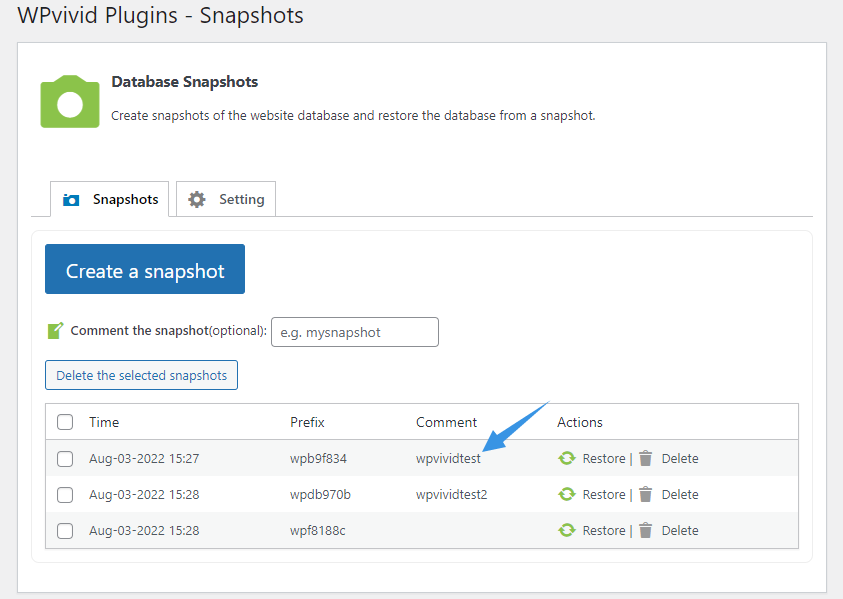 You can also set up a retention policy for the snapshots from the Settings tab.

That's it. Now a snapshot of your database is in place, you can restore the database from it whenever needed.